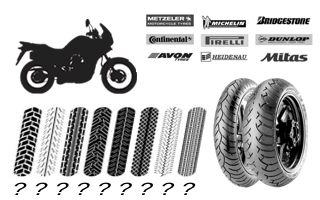 Esitatud teave sellel leheküljel on ainult teile teadmiseks. Sa täielikult tühjaks myNETmoto alates mingit vastutust seoses või tagajärjel, hagid ise ja / või kolmandate isikute võimalike kahjustuste pärast paigaldamist rehvid ei ole lubatud.
CONTINENTAL CONTI GO!


The new ContiGo is designed to the same exacting standards as Continental's range of tyres for larger capacity machines, providing the discerning commuter with the same ride quality, stability and confidence. The ContiGo is designed to give [...]
CONTINENTAL CONTI GO!


The new ContiGo is designed to the same exacting standards as Continental's range of tyres for larger capacity machines, providing the discerning commuter with the same ride quality, stability and confidence. The ContiGo is designed to give [...]