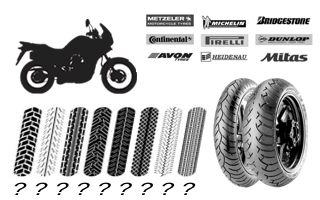 Esitatud teave sellel leheküljel on ainult teile teadmiseks. Sa täielikult tühjaks myNETmoto alates mingit vastutust seoses või tagajärjel, hagid ise ja / või kolmandate isikute võimalike kahjustuste pärast paigaldamist rehvid ei ole lubatud.
PIRELLI DIABLO ROSSO CORSA


2010 Diablo Rosso Corsa The most versatile hypersport tyre for road and track use Differentiated compound zones tread-pattern Enhanced Patch Tecnology (EPT) for an optimized contact patch at any lean angle on street and racetrack Com [...]
PIRELLI DIABLO SUPERCORSA


.... the new "SP "can be used also on the street.
(sh. Käibemaksuta. laevandus)